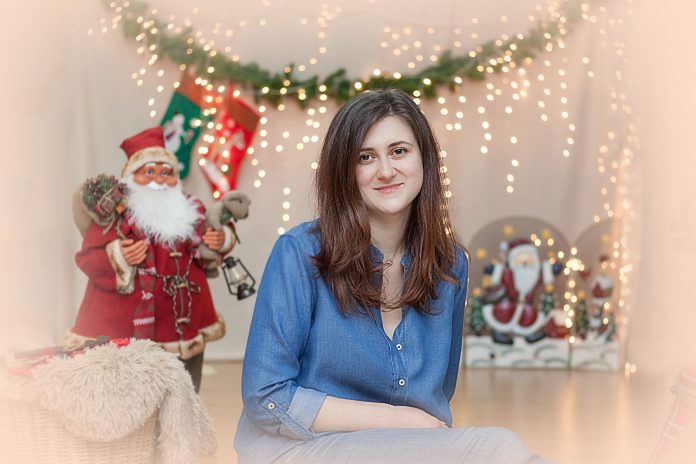 Christmas means different things to different people, and our memories of this festive season tend to stay with us as we grow up. What are your earliest memories of Christmas, Ana?
I still vividly remember Christmas time from even when I was a very small child, as it was one of busiest times of the year in our house.
I am originally from Romania, and for Christmas we prepare a very large number of dishes that we only make for this holiday. The cooking starts days ahead and it involves the whole family.
It sounds like everyone was part of making this celebration a really festive one. What about decorations? Did everyone get involved there too?
My mom especially loved Christmas; it was her favourite time of year and she would decorate the whole house. From the 1st of December, no matter where you looked, you could easily imagine that you were in Santa's home!
So Christmas, in my memories, comes with a lot of yummy smells and a lot of decorations.
"… but when I decorate our tree, I feel my mum closer to me than in any other moment of the year."
Were you a family that decorated the tree together? Artificial tree or real? Was it a carefully curated theme? Or more 'rustic'?
Even as I got older, we never skipped the tradition of decorating the tree together. It was always a fun day, because we went to buy it together – a real tree, of course! – and even though we knew we'd struggle to get that tree home and in place, we knew it would be a fun struggle.
Each year we were decorating the tree in a different colour and style. Preparing the decorations for the Christmas tree was a fun contest of imagination and taste.
You've been living in Belgium since 2014. Have you managed to keep some of those family traditions alive despite living abroad?
When I moved to Belgium, I had to leave behind a lot of our traditions, but the Christmas tree it is not, and will never be, negotiable. While I love decorating, I do not have the same passion as my mum … but when I decorate our tree, I feel my mum closer to me than in any other moment of the year.
What about gift giving — is that also an important part of Christmas for you?
Yes, for me giving gifts to those close to me is an important part of Christmas. I start with my partner Santa's list in October, at the latest, and it is always a blast. This year's one is already done!
But for me, as well as material gifts, which are of course fun to give and receive, I also love to make sure that some gifts have a really special, personal meaning.
And that's how I came to start my own tradition – each year I have a photo session for Christmas with my best friend, her daughter and my partner.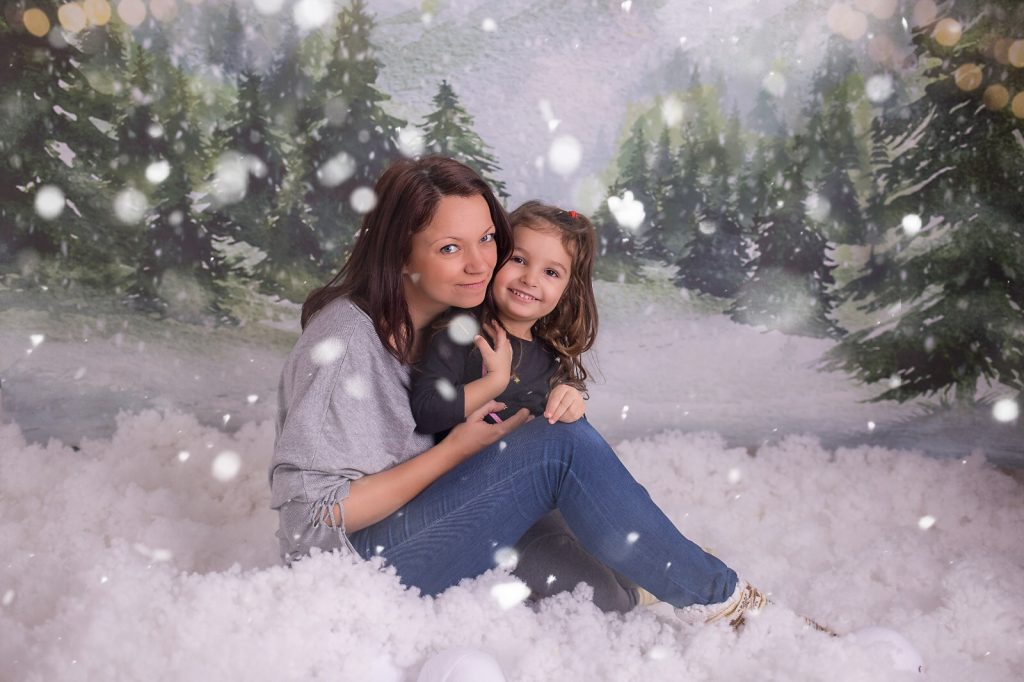 Christmas 2020 is undoubtedly going to be very different from usual for most of us. How are you hoping to keep this time special, despite all that's going on around us?
One of the most important aspects of Christmas for me is family. This year is no doubt a hard one – our traditions and family seem farther away than usual.
"If we look at the positives, this year helped us spend more time with our kids, partners and pets."
While I cannot go in Romania this year to visit my family for Christmas, as we often do, I am lucky that the family of my partner is close by and I will still be able to feel the warmth and love of this beloved holiday.
The one comfort I can still provide to my family – besides knowing that I am healthy – is the photos from our Christmas photo sessions.
How can others try to find the positives in this last year? And how can photos contribute to that?
There are of course a multitude of negative aspects of COVID-19, but if we search for the positive ones we will realise that this year helped us spend more time with our kids, partners and pets.
We were reminded of the importance of family time, the warmth of family and how important family is to us. This is a silver lining to this unfortunate heavy cloud.
"Having a professional photo shoot is a true delight and I think everyone deserves it!"
Celebrating this togetherness and sharing it with our loved ones can bring such joy and optimism – even when we're physically far away. It's really in these moments that photos can help bridge that distance.
And what nicer gift than a professional photo session, with photos to cherish for years to come?
Indeed. A special photo session for Christmas could be a great gift for yourself and for your loved ones to remember the good part of this year. Also I am sure your family will appreciate nice pictures of you and your children the way they always picture you: Happy and loved!
Taking photos in a professional studio is a true delight and I think everyone deserves it! Also, taking photos that you can send to your loved ones is a great way to be closer to them.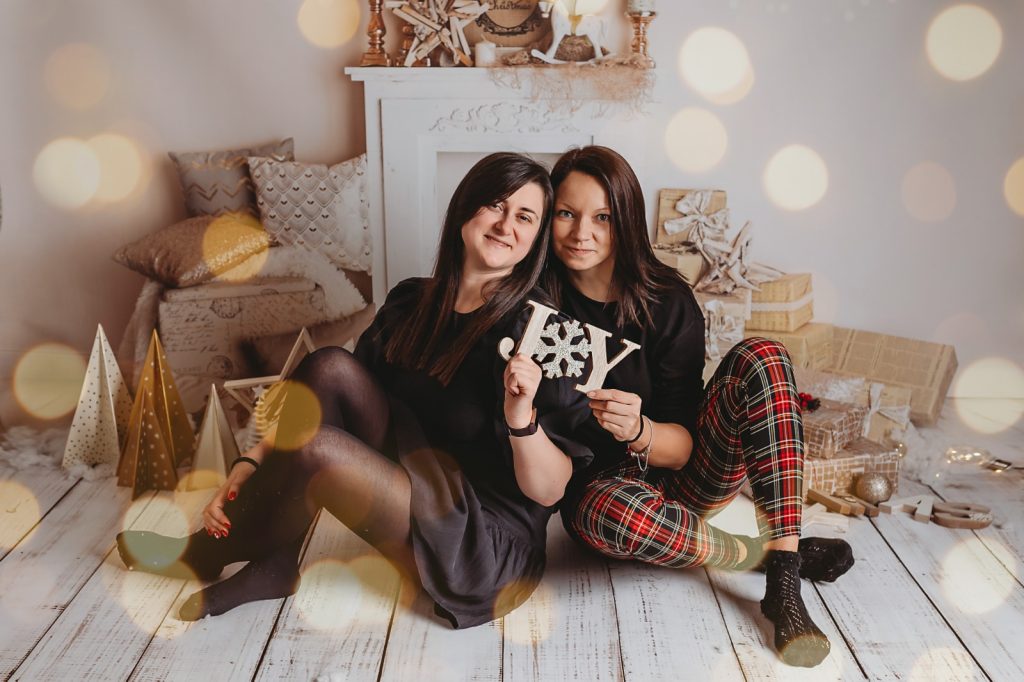 What special measures are you taking to make sure that family feel completely safe coming to your studio for a photo session?
Safety is naturally a hugely important aspect of today's reality. Even though the current situation imposes some difficult conditions, I make sure my photo sessions are held in the safest possible way, while ensuring a pleasant and comfortable environment.
To keep the air as pure as possible, I use a UV germicide lamp that is specially design for health care institutions. It never crossed my mind that I would one day be shopping for such a clinical product, but this year thought me that anything is possible!
As for clothes that I offer, I use steam cleaning at a high temperature to fully sanitise them.
On the whole, I'm doing my best to make sure my clients have everything they need, and are feeling safe and at ease so they can just let the joy of Christmas embrace them!
Website: www.anaionita.be
Email: contact@anaionita.be
Tel: +32 0492 392 899

Ana speaks English, French and Romanian.

Facebook: https://www.facebook.com/AnaIonitaNewbornPhotographer/
Instagram: https://www.instagram.com/anaionitaphotographer/