In these unusual times, many of us will be experiencing a whole rollercoaster of emotions. For children, especially, situations such as these can be particularly bewildering or scary. Fear is one of our basic emotions and a normal and adaptive answer that helps us stay alert and take the necessary steps to minimize risks.
However, it can be very overwhelming and block us from managing threats effectively. Coping with stress will make each of us, our families, and our community stronger.
Get informed and inform your child appropriately
Limit your family's exposure to news coverage of the event, including social media. The constant stream of news about an outbreak can cause anyone to feel worried. Get the facts. Gather information at regular intervals from the WHO website and local health authorities' platforms.
Keep your child well informed but provide them with explanations that are tailored to their level of understanding.
Avoid both alarming and downplaying. Just filter the information, so you do not give them more than necessary.
Keep calm. Remember that we transmit more information through our behaviors and attitudes than through words.
Be there to listen to and to respond to your child's concerns, and answer their questions as they appear, at their own pace.
Reassure your child. Validate their feelings by telling them that it's ok if they feel stressed or sad. Share with them how you deal with your own stress so that they can learn how to cope from you. Children will observe adults' behaviors and emotions for cues on how to manage their own emotions during difficult times.
If someone in your family is sick with COVID-19 or another illness, it can be hard for a child to understand. This is where it is essential to have an established plan to minimize worries and keep focused on proactive solutions. You know your child and how they learn best — make sure that your explanations are clear and helpful.
Get organized
Respect everyone's different spaces. We all need our own space, we don't have to be together all the time at home.
Try to find activities to do with your child other than screen time. This can be an excellent opportunity for you to have some quality time as a family.
Keep up with your regular family routines and make a visual schedule. This will help everyone keep a sense of organization, predictability and a feeling of normality. Create a schedule for remote learning but also make sure there is some time off for relaxing or fun activities for your child.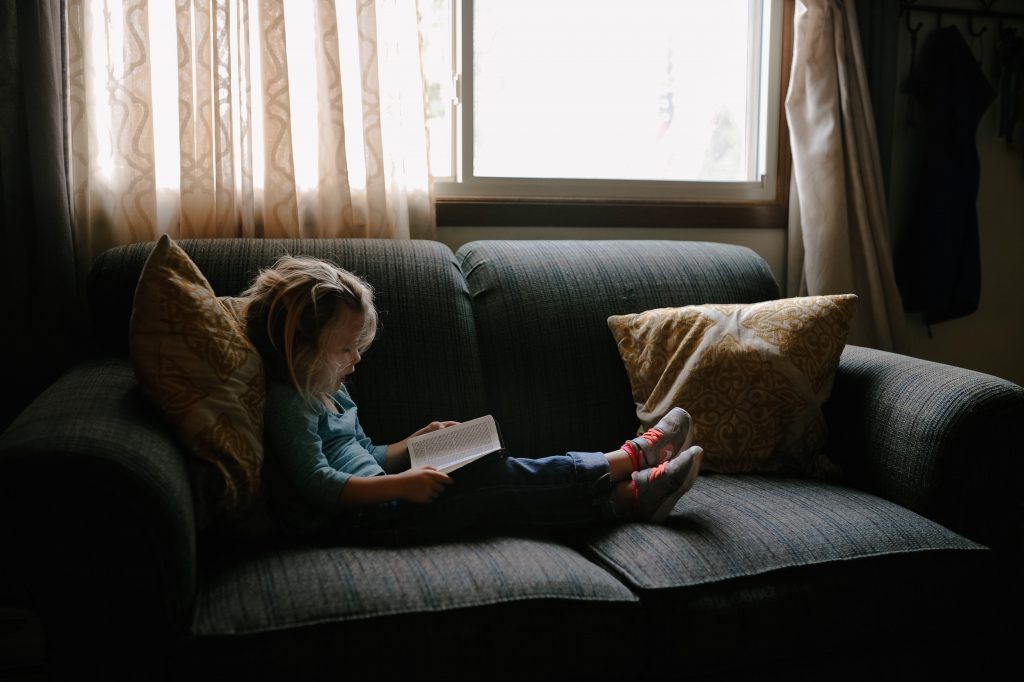 Stay connected
Connect with your friends and family members. Call them, send them messages, make video conferences… You will feel less isolated as a family and closer to them.
Create or participate (remotely) in some initiatives in your community when possible. In these few days, groups have been created in communities of neighbors to make life easier for the elderly, online groups, etc.
Take care, Protect yourselves, Stay positive
Set up and praise healthy hand-washing habits and follow the recommendations and prevention measures determined by the Belgian health authorities.
Take care of your body. Eat healthy, well-balanced meals, exercise regularly and get plenty of sleep.
Accept that there is a part of the situation that is not in your hands and you cannot control or foresee. What you can do is make decisions as you go through present challenges.
Use those techniques that work best for you to relax like taking deep breaths, practicing yoga and mindfulness, stretching, etc.
Make time to unwind. There is an emerging wide range of free online leisure options available: streaming concerts, virtual museums, books and magazines, films, theater and opera online …
Use the sense of humor. Humor is an emotion that will help you reduce stress and put things into perspective.
Remember that this is a temporary situation after which everyone will have learned so much from others and from ourselves.
Keep healthy, positive, and strong!
Laia Vintro and Monique Damgajian | Social and Emotional Counselors at St John's International School
_____________________________________________________________
St. John's International School is an English-language international school located in Waterloo, Belgium, providing a high quality academic English-speaking education to students from more than 50 countries, and from 2.5 to 18 years of age.

The Early Years Programme (Timbertots, pre-Kindergarten and Kindergarten) follows the Reggio Emilia philosophy. For 1st to 12th grade, St John's offers a fully accredited IB Continuum Programme (PYP-MYP-IBDP), including a Dual Language Programme at primary level. The school also offers the Advanced Placement (AP) programme, which consists of challenging college-level courses and examinations for secondary school students.

Sources:
https://www.copc.cat/adjuntos/adjunto_15213/v/Guia%20de%20gesti%C3%B3%20psicol%C3%B2gica%20davant%20quarantenes%20per%20malalties%20infeccioses.pdf?tm=1584127708
https://www.hopkinsmedicine.org/health/conditions-and-diseases/coronavirus/stressed-about-covid19-heres-what-can-help
https://www.cdc.gov/coronavirus/2019-ncov/prepare/managing-stress-anxiety.html
https://www.who.int/docs/default-source/coronaviruse/mental-health-considerations.pdf?sfvrsn=6d3578af_2