Welcome to the village, Roxanne! Tell us a little about yourself and how you came to start Growing Miracles.
I'm half English, half Greek, born and brought up in Belgium. I went to the European School, and I am bilingual in English and French.
From a very young age, I was always passionate about looking after children, so when it was time to choose what to study at university, I looked for something that related to children. I did a bachelor's degree in Early Childhood Studies in England and worked for 12 years in different early years settings in Belgium, including nurseries and children's institutions.
With my studies and my experience, I felt I could offer more than just looking after children. So in 2020, I followed a course to learn how to create my own project to offer parents support through a variety of services… hence Growing Miracles was born.
The purpose of Growing Miracles is to help parents with young children by listening to their concerns and difficulties, to help them better understand parenting and the perspectives and needs of their child(ren), and to equip them with tools that can help them when they're faced with difficulties.
I also provide hands-on help just after the birth of a baby, offering practical support as well as a listening ear.
For those of us living far from family, the early postnatal period can be tough, especially with such short paternity or co-parent leave. What kind of postnatal support can you offer during those early weeks?
Knowing that new mothers can feel very isolated during the day, I propose to come to the family for two hours at a time and help out with any or all of the following:
Look after baby while mum rests or takes a shower or has some time to herself
Put baby's laundry on or fold baby's laundry
Cook a meal for mum
Provide a listening ear to mum regarding her experience of motherhood
Talk about difficulties such as baby's sleep, breastfeeding, societal pressures etc. and suggest tools that may help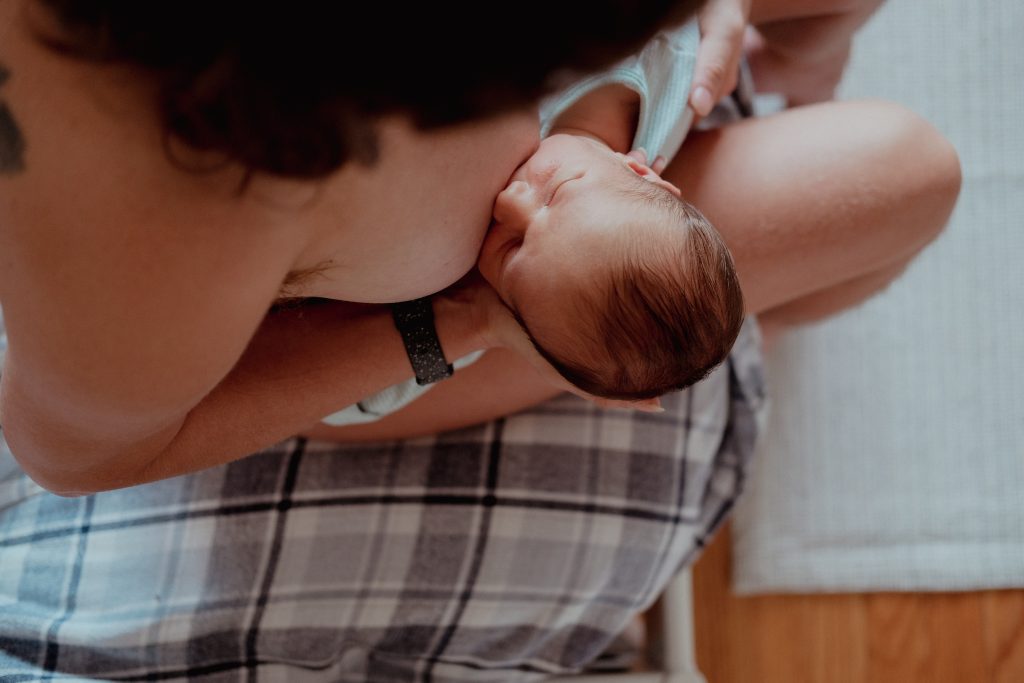 I imagine that each family is different, but over what kind of period do you typically support a family? And what can that look like in terms of timing?
For postnatal support, this really depends on the needs of the parents. Some may ask for a one-off visit, others may want one visit a week for a month, and others might want me to come twice a week.
If I'm coaching parents with regards to a particular issue or several issues, this can vary between one session or two to three sessions depending on the needs of the parents. During the first session, I already propose tools that can help parents and I send them a written summary so they don't have to feel worried or overwhelmed at having to remember everything from the session.
I then call them a week or two later to see how things are going and find out if they have seen positive changes. After this, if parents feel the need for another session, they make another appointment.
What are some of the main benefits of having postnatal support at home? For mum, dad/co-parent, baby?
It allows mum to breath and feel supported in a non-judgemental way. Sometimes family and friends can impart opinions, which puts pressure on mums. So having someone external can be more calming and reassuring.
Getting advice from a professional typically means a range of solutions to try out (as opposed to one or two solutions that are given by others which worked for them but not for you) because as we all know, each child is unique so what works with one child may not work with another.
Practically, it allows the parent to get some much-needed alone time whether it be to rest, to go for a walk, to talk to a friend… without being constantly on duty for their baby, which is very energy-consuming. This in turn allows the parent to feel calmer, which in turn makes baby feel calmer as well.
It also allows the parent to feel looked after rather than them constantly looking after a little one. By having a meal made for them or folding the pile of laundry of their little one, they have less on their to-do list and feel less mental overload.
What is your approach to providing postnatal support? Do you advise or help parents figure out for themselves?
Within my services, I adapt to parents' wishes/style of parenting and propose ideas or tools that they are free to implement if they fit with their values. I remind them that building new habits for their little one requires consistency and time. So if they would like change to happen, it's best to start introducing the new habits when they have the energy to do it consistently – if they introduce them haphazardly, sometimes yes and at other times not, progress will be much slower.
There are no particular questions they need to be asking. I allow them to ask me whatever questions they would like to ask. If I feel I am not experienced enough with regards to a certain question, I will reorientate to a professional who can better help them, e.g. a lactation consultant for breastfeeding issues.
Do you have any general advice for parents on how to prepare for those early weeks, or make things easier once their baby arrives?
A little preparation can definitely go a long way. Here's just a few ways you can get organised:
Easy meals: I know it can be very helpful to prepare and freeze meals for the first few weeks so that it takes off a burden. And as the last weeks of pregnancy can be challenging, don't hesitate to ask friends or family to prepare a few meals for you.
Useful birth list items: I came across some ideas once of original birth list ideas which can be much more helpful to new parents for the first few weeks than toys and items. You could propose that people offer you:
Titres-services (to have a cleaning lady come for the first few weeks / months)
Some money so that you can buy takeaways more often
A voucher for postnatal support
To come and babysit a few hours (people you really trust, of course)
Adapting your partner's work schedule: If fathers or co-parents can't have a longer paternity leave, maybe they can look into if it would be possible for them to have a reduced work schedule for a few months to be able to come home earlier – this has to work for everyone of course, financially and practically.
Meet up with other parents: It can also be greatly beneficial to meet up with other new mums or dads to chat. If your don't already have a social circle, there are parent groups on Facebook [like the English Speaking Mums in Brussels, Belgium group … which is also open to dads of course!] where you connect with other new mums or dads who might be looking for the same thing.
Accept the challenge: Mentally, I would say prepare yourselves for the fact that the first few weeks/months will be challenging. You will be tired; your baby will be demanding a lot. Because once you are prepared mentally, it makes it a bit easier to live through it and accept it. And sometimes it might even be easier.
---
Want to find out more about how Growing Miracles can support your family?

Visit the Growing Miracles website, and follow Growing Miracles on Facebook and Instagram.

You can also reach out to Roxanne directly on +32 (0)476 69 23 94​ or via email at info@growingmiracles.be