"Little Wonders launched in Brussels in 2017. We offer a range of exciting activities for babies and children, all designed to introduce your little ones to the wonders of music and help them enjoy music from the very beginning!
So why is music important for babies?
Plenty of studies show that an early introduction to music brings huge benefits to your child's development.
You'll quickly see how your baby's eyes light up when they are surrounded by live music! Even from a very young age, babies begin soaking up their environment like little sponges and take in far more than we realise.
As babies grow, singing (or simply hearing!) songs from an early age helps develop speech and language, memory and numeracy whilst playing simple instruments improves hand eye coordination, movement and fine motor skills.
Taking place in the context of a group or class environment, your child's social skills and confidence also benefit hugely.
All of this is in addition to the wonderful benefits that come from spending quality one-on-one time with mum or dad (or grandma!). Plenty of eye contact, physical touch and tickling songs, and hearing the familiar sound of your voice – what more can a baby ask for?

Little Wonders is also a wonderful place to meet other parents or carers and support each other on the rollercoaster that is caring for little people. Our classes are intentionally small to provide a cosy, welcoming environment, and every session is followed by the opportunity to have a cup of tea and relax before you head home.
A little about our weekly classes
Our regular classes are open to all parents (or carers) with pre-walking babies. You can never start singing with your baby too early, and you don't have to be an expert!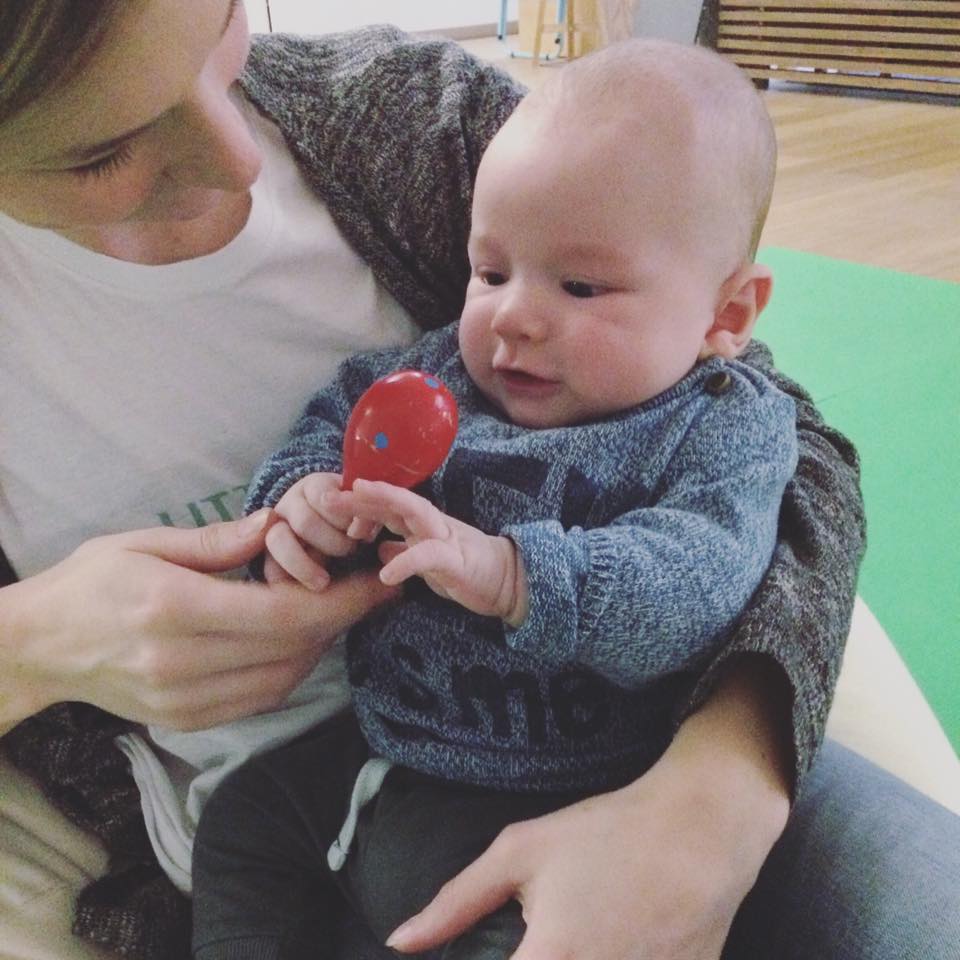 With age-dedicated classes, your Little Wonders journey can begin with your newborn baby all the way until they are steady on their feet and ready for something bigger.
Sessions feature a thirty minute music-making session, followed by the perfect opportunity for you and your child to relax, meet new people and make new friends. Activities include plenty of action and tickling songs, puppets, instruments, the musical box, parachute play, fabric "wind-down" scarves, and songs to include in your daily routine with your baby.
Occasionally we welcome guest musicians for mini concerts to introduce our babies to the sound of a special new instrument. At the end of your sessions, you should feel confident to keep enjoying the wonders of music at home with your baby!

Besides weekly classes, what else does Little Wonders have to offer?
Weekend Sessions: For those who can't commit to a midweek activity, we also host regular Weekend Sessions once per half term.

Also open to all pre-walking babies, these follow the same basic structure as our weekly classes and include plenty of exciting musical activities to enjoy togeth
Birthday Parties: For children up to the age of 5, Little Wonders can provide a special Party Programme. Designed uniquely with your child's party in mind and at a location of your choice, inviting Little Wonders to your party is the perfect way to make your child's birthday special and even more fun
Musical Picnics: Lastly, if you have already entered the wonderful world of toddlerhood, then our Little Wonders Musical Picnics are a perfect opportunity as the weather warms up to have some fun with other older walking babies and beyond.
Lastly, a word from Little Wonders Baby Music founder, Rachel
I have worked as a freelance musician for a number of years, predominantly trained in piano and voice.
My journey has led me to play in many different locations, from large concert halls to refugee camps, and lots of places in between. During this time, my love for music has grown as I've witnessed its unique ability to bring together people from all ages, backgrounds and experiences.
I became a mum for the first time in the summer of 2017! Watching the delight of my own children as they respond to me singing and playing instruments has given me even more motivation to make the wonders of music accessible to all people, no matter how little! I hope to welcome you soon!"
Upcoming classes
The next series of weekly classes begin in January 2020, taking place on Mondays from 15:00-16:00. Registration costs €119 per block of 7 sessions.

You can find a full list of term dates and details on how to enrol on website www.littlewondersmusic.com