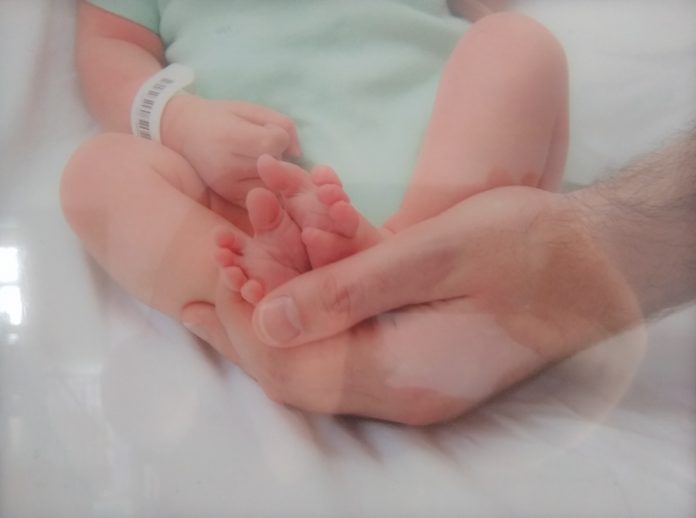 Please tell us a little bit about yourself: where are you and your partner from? how many children do you have and which birth are you sharing with us here?
I am American and my husband is Irish – I was 6 months pregnant with our oldest when we moved to Brussels. Our second child was also born in Brussels where we lived for 4.5 years. At the time of writing (summer 2019), my kids are 7 years old and 3.5 years old.
This story will be about the birth of my second child, Conall. He was born in August 2015 in Brussels at Ixelles Hospital. He was born 3.9kg, 54cm.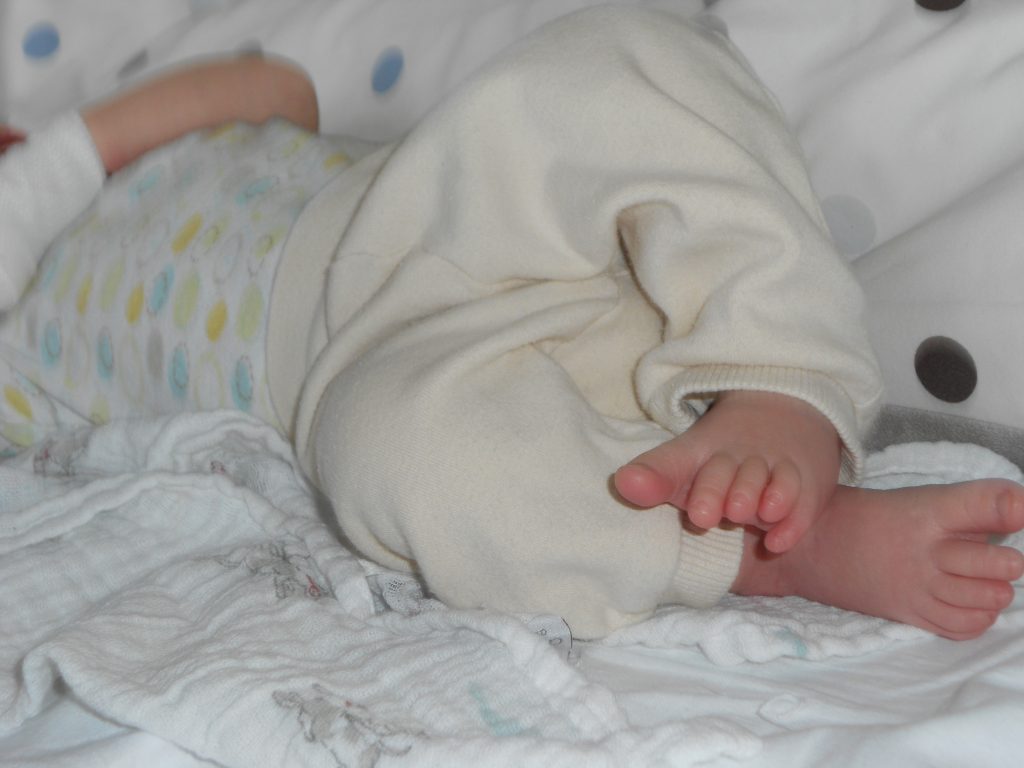 Did Conall arrive when you expected? How did the timing affect your feelings leading up to the day? Were you more than ready to meet your baby, or did the whole event still take you by surprise?
Our son was born 4 days after his due date, just like his older sister so this was similar to what I expected.
We planned to have family to watch our daughter while I was in labor and then during the stay after and they were already in town before I went into labor which relieved my main worry surrounding the labor as it meant they could be with our 3-year old.
How did labour start? How did the birth unfold?
In many ways my labor progressed similarly with my son as it did with my daughter- however the big difference was in his case it began overnight.
Where for her I had a gradual increase of contractions over the course of an afternoon, for him it also began very slowly but at 10pm. I had maybe a contraction every 30 minutes for the early part of the night, and slept through the time in-between them.
Later in the night they were more frequent but still pretty far apart, maybe one every 10-15 minutes.
Around 6:30am, I decided it was time to get up and as soon as I stood up it was like gravity came into play and the contractions were very frequent (every few minutes).
So my in-laws were called to come over from their hotel, my husband put our last few things together, and we called a taxi. I actually ate a little breakfast and then lay back down for this time aiming to slow things down a little.
I think we got in a taxi around 7:30 and we only lived a few minutes from the hospital (which was good in this case – though also it meant we were less panicked about getting there in time knowing it was so close). I was 8cm when I arrived and my son was born less than an hour later.
Who was with you during labour and birth? If you had someone other than your partner, why did you choose to have them present?
I had a kiné [physio] present, as I had at my first birth, though in this case it was so quick there was only a little time for her to help me.
I still found in helpful in thinking about positioning. Conall was face up and if the labor hadn't gone so fast at the end I'm sure we would have tried different positions to turn him, though it was fine in the end as he was.
As with his sister, my second was an un-medicated labor/birth.
Had you done anything to prepare for labour and birth? If yes, what did you do? Do you think it helped? Looking back, would you have made any different decisions about your care or birth preparation?
Having already had one child at the same hospital only a few years before, I felt confident going in to this birth in terms of knowing the hospital, where things were, how things were done.
I did several sessions with my kiné as refresher/prenatal sessions.
The one thing I might have done differently is try to come to the hospital earlier in the labor so I could have had the second dose of antibiotics – see below for the discussion of strepB+ – though it may not have made a difference and I'm not actually sure how much earlier I could have arrived even had we hustled a bit faster.
How were the first hours and days after your baby's birth?
The first hours after my baby was born went well – it was as I had imagined.
The birth had been fast so it was actually quite early in the day which gave us time to rest and get settled and then my husband brought our daughter to meet her baby brother.
The next day, however, we got the early blood test results back and learned that our baby did have a strepB infection, though he seemed totally healthy and was not showing any illness.
I had been strepB+ and due to the fast labor I had only had one round of antibiotics (although my gynecologist said even with two rounds it could have been the same, its something like 1/4000 and someone has to be that one).
This meant he had to have IV antibiotics 3x/day for the week and technically it transferred him to being a 'special care' baby. We spent most of a day in the special care unit while they first got the IV and everything all set up and then monitored him.
This was hard for me as I was allowed to stay with him but that meant then I was in a recliner chair versus being in my bed (which was much more comfortable than the chair). After that time he was able to stay in my room with me as before and we just had to bring him up to the unit to have his IV at the proper times.
Then the biggest stress was knowing that after a few days I would be discharged myself and it wasn't promised that they would have a room where I could stay full time with him until he could come home a few days later – in the end in fact the special care unit did have a family room I was able to transfer to and I stayed the full week with him in the hospital.
The other thing which was hard about this was it meant a longer time away from my 3-year old. Fortunately her grandparents were able to extend their stay and we actually ended up with a good rhythm of her dad spending time both with me and the baby in the hospital and also with her at home, in addition to her visiting me often in the hospital and doing lots of fun things with her grandparents.
What other support did you have during the first weeks after the birth?
I had planned to have a midwife follow me at home after leaving the hospital (which I had thought would be 2-3 days after baby was born).
This actually turned out to be good for us because she caught that my son was not gaining weight as he should have been once home. He was very very sleepy, hard to keep awake for a full feed, and not gaining as he should.
I could tell he was partly tongue tied, which had not been a concern when we was gaining well in the hospital, and this in fact turned out to be what our pediatrician found was the issue – he cut the tie in his office at that appointment and it was like night and day feeding him after.
It had seemed before like his latch was good, like he was drinking ok, we hadn't had issues – but after the correction I could hear he was swallowing so much more milk.
I'm really glad I had a great pediatrician who saw this was the issue and was able to correct it for us. We had tried a lot of things in the few days of being home prior to that appointment and it was such a relief to have a solution.
Overall, was your birth experience different from what you imagined it to be? If yes, how was it different?
I'd say the birth was quite similar to how I imagined it to be, though faster at the end for sure. There were several things in the first two weeks post partum that I had not planned for or anticipated but I am happy with how it all was handled.