Please tell us a little bit about yourself: where are you and your partner from? how many children do you have? what ages are they?
My name is Tali ? Born and raised in Belgium and married to a Belgian. I have 3 children myself: 2 boys, 9 and 7 years old and a 4-year-old girl.
It might not sound very exotic but that's how I know so much about family life in Belgium ?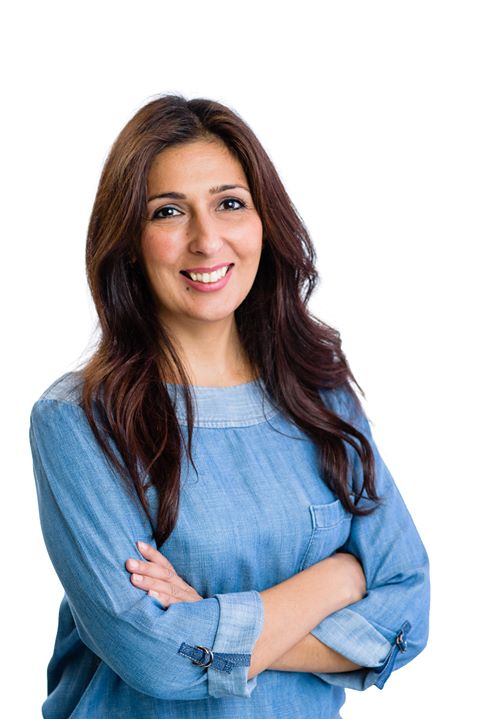 Where did the idea for your business come from? How long have you been running it? What were you doing before you started it?
Before I had the idea of Family Time Saver, I was a Project Manager.
I worked in two very big compagnies and I worked on various corporate projects where I could use my strengths such as organisation and coordination. I worked long hours and about 30 minutes drive from home.
When I got pregnant with Emily, my third child, I realised it would be very difficult to combine professional and private life.
So I chose motherhood ?
I stopped working and I devoted myself full-time to my children with absolutely no regrets.
I discovered more about their school (not the same when you pick up your child relaxed at 4PM or stressed at 6PM), about their friends and mostly about other moms.
I noticed that there were so many moms who wanted to develop their careers and at the same time, they had to find the time to organise birthday parties, prepare health snacks, make appointments to the hairdresser, doctor, dentist, organise holidays, find a blue tutu for the school play, etc.
I naturally offered to help these wonderful women as I had a lot of free time and… as I like organising ?
After a year of organising birthday parties, suggesting family outings, helping find nannies and other 'basic needs' parents have, one of my friends suggested that I create an agency that would do just that: helping working parents balance their professional and private life by taking some of their 'family' tasks off their shoulders.
And that's how I started Family Time Saver two years ago ?
Did you find it difficult to set up your activity in Belgium? Who did you turn to for advice and support?
Actually, not at all. When I told my coach about my project, she directly suggested that I contact Jobyourself which is a cooperative that helps new entrepreneurs set up their companies without taking any risks.
They accompany the entrepreneur candidate during a 6-month preparation period where you learn to make a business plan, a financial plan, a marketing plan and everything else necessary for launching a new company.
At Jobyourself, I was appointed another coach and I was part of a group which would meet every month to discuss the development of our project and help each go further.
After 6 months of preparation, I went into the 'test' phase of my project, which basically meant finding clients and testing if it was financially viable.
What are the best and worst things about running your own company / business / activity / service?
The best, for me, is to meet new people and learn from them by answering their requests.
For example, I also discover so many countries when I help parents organising their holiday trip and finding places that are really suitable for children. It's a lot of fun ?
And, of course, the gratitude when you realise you 'saved someone's day'.
Whether it's helping organise a birthday for a child or a surprise birthday for a partner or getting that gift that the mom won't be able to buy because she's in a meeting all day, or saving her a 3rd trip to the holiday camp because she forgot to fill in the paper for the reimbursement or replacing a child's favorite alarm clock with the exact same one.
What I find difficult, sometimes, is working from home.
I made that choice so that I could combine professional and private life but I sometimes feel the need to physically see people.
Since my clients are all working parents and that my role is to help them gain time, it didn't make much sense taking their time to meet so… it's just me and myself?
Have you always had an entrepreneurial spirit? Or is this something that came later in life?
As a Project Manager, I was always involved in creating something new so that was already somehow part of me.
I really enjoy creating and developing new ideas. So creating Family Time Saver came very naturally to me.
Which doesn't mean I had all the necessary skills but it helped.
Was your family (partner, parents, siblings, as relevant) supportive of you setting up your company / business / activity / service? Would you encourage your own children to be their own bosses? (when they grow up, that is ;))
Difficult question…
Why would you leave a very good job and start everything from scratch? Why don't you just enjoy the time you have at home and with the children?
My husband is himself an entrepreneur who created his own digital marketing company, alone 10 years ago and now employing 15 people.
He worked very hard to get there so he knew it would be difficult and he just didn't want me to be disappointed or to have to face a failure (which could have happened). But he never told me to stop, he always encouraged me to do it as long as the financial figures were under control and for which he helped me.
I definitely encourage my children to do and become anything they want as long as they are prepared for it.
Do you feel that being a parent has any influence on how you do what you do? e.g. your own boundaries, or how you handle employees who have children
Yes, absolutely, as I have made the choice not to have a nanny and to take care of my children myself.
My husband drops them off at school and I pick them up from school and take them to all their after-school activities during the week. It means that once they are asleep, I have to get back to work…
What are your top tips on balancing home and work life? How do you stay organised throughout the day and get time for everyone and everything?
Build a village with other moms. Help each other take the kids home after school or organise sleepovers.

When I can't make it before school closes or have too much work, I know I can count on the moms with whom I have created this village. We also take each other kids to sleepover whenever one of the moms need it
Mix professional work and 'family work'

if you want to

. Everyone always to told me to clearly separate both but it didn't work for me and I think each person needs to find what works for them.

If I need to get a haircut, or to run a laundry machine or to go for a coffee with a friend during the day, I just do it. Because I won't have time to do it with the kids around and after they are in bed, I need to work again or I'll enjoy spending time with my husband ?
Try to be perfect but if doesn't work, don't sweat over it. You do your best and that's good enough.
Can you recollect any funny child-work balancing stories?
I remember very clearly one day when I was on the phone with a new client explaining how Family Time Saver will make their life so much easier and less stressed while at the same time I could hear my kids screaming and turning the house upside down.
I was praying that the person the phone could not hear the yelling…
Do you have any tips for parents who dream of becoming entrepreneurs / starting their own company / business / activity / service, but just can't get started?
Go for it but be prepared.
Join a cooperative like Jobyourself (it's free) or find a coach that can help you.
Think about your idea and talk about it a lot. Write down all the negative feedback, analyse it and make sure you can answer any feedback you get. If someone tells you: "you will never have enough stock or clients", you need to be able to prove that it's not true with numbers and analysis, not just a gut feeling.
And ask as many questions as possible about the cost of being an entrepreneur: VAT, taxes, insurances… so you are not surprised when you get the numbers ?