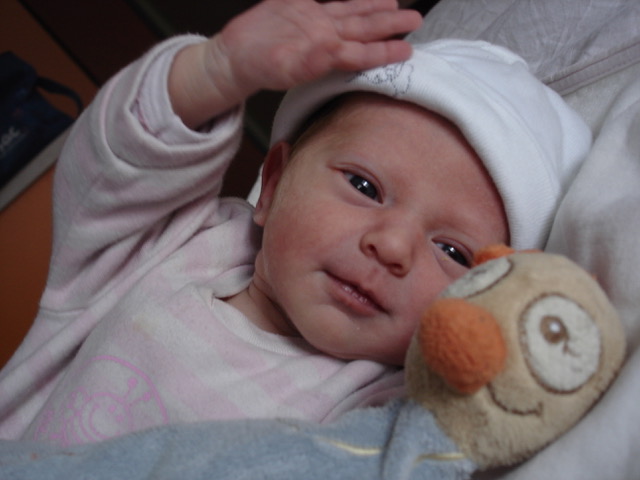 A note about premature babies in Belgium

In Belgium, around 35% of babies are born before 39 weeks every year, with the vast majority of these babies born at 37 or 38 weeks (early term). Of those born before 37 weeks, only around 10% are born before 32 weeks.

Most Belgian hospitals have in-house neonatal units that can look after babies born as of 32 weeks gestation that do not need intensive care. For babies that are born before 32 weeks and/or that need intensive care, there is a well-coordinated system for transferring the baby to a neonatal intensive care unit (NICU).

Read more here.
Please tell us a little bit about yourself and your family.
I am a happy mother of 3 and currently live in Dubai, UAE since almost 5 years.
My children are aged 16, 14 and almost 12. My husband and I come from Brussels. We are Belgian and although we were enjoying life in Brussels with our friends and family, we took the first opportunity to go abroad and live a new experience.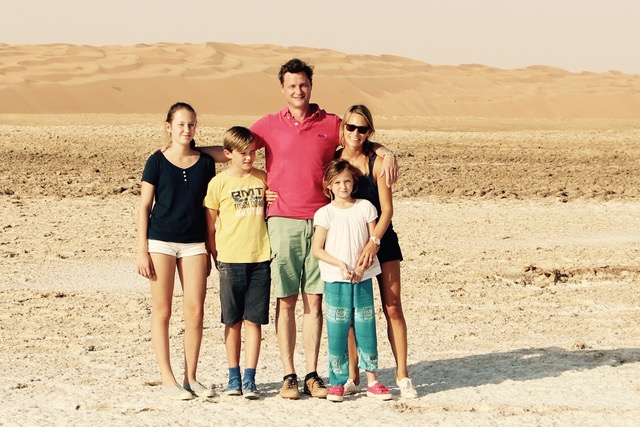 All three were born in Brussels, and were happy to grow up there.
Alexiane was born in October 2002. She weighed 2.2kg and arrived 3 weeks early.
Arthur was born in April 2005 and was premature with 6 weeks too early. He barely weighed 1.8kg.
Ombline was born in June 2007 and arrived more or less on due date thanks to mum taking the last 3 months off to ease off and to stay lying down as much as possible. She weighed 2.4kg.
I knew that going for a fourth child was going to be difficult! Nor did we want to go through all the stress and anxiety we experiences with Arthur.
All of your babies were born prematurely – what was that like? Did you feel 'ready' to meet your babies or was it overwhelming?
Alexiane [the eldest] was 3 weeks premature but in a way I was more than ready to have her as I'd taken the time to prepare myself and my husband to welcome our newborn.
"I was petrified and scared but I trusted the doctors at the hospital. I knew that I was in good hands."
Arthur took us by surprise with 6 weeks in advance and I knew, when my waters broke that it was much too early and that he was a very small baby with a light weight. I was petrified and scared but I trusted the doctors at the hospital. I knew that I was in good hands.
And anyway, it just happened all so fast that I just moved with the flow.
How did your labours start?
All my labours started naturally. For all three, my waters broke. It was exactly the same pattern for the 3 of them.
For number 1 & 3, my waters broke in the middle of the night when I was lying down and sleeping. So it did come as a surprise and I knew that I had little time to get to the hospital before my contractions would start.
For number 2, the most premature, I broke my waters early evening when I reached up towards the fridge to grab a yoghurt for my daughter. The simple fact of getting up and reaching out, provoked the loss of waters.
"I'll never forget that moment as I had to reassure my daughter who was only 2.5 years old and myself."
Once again it was stressful as I was alone with my daughter in the kitchen, I fully broke my waters and my husband was just out renting a film for the evening.
How did the births unfold?
My labours were different for each child. For the first, it was quite long … 10 hours.
For the second, it was very quick and had to be quick as his heart was very weak (his lungs weren't yet fully developed). Less than 3 hours.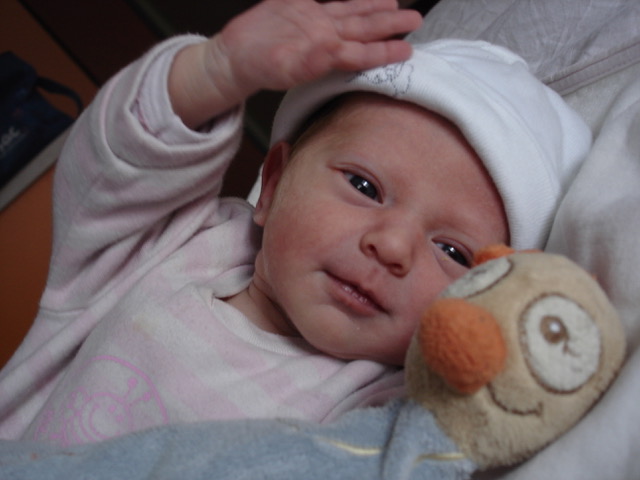 For my last one, the contractions came on heavily and quickly, she was born in less than 6 hours.
For my oldest and youngest, as soon as they were born, I got to hold them on my chest. It is such a magical moment.
You are finally holding your little bundle, greeting him into the world, holding its little hands, I was always very emotional at that time and it was normal.
I just wanted to stay lying down and hold my baby and drift to sleep…
Arthur, my premature number 2 was dragged away from me as soon as he was born and I could feel the stress around the birth. Doctors and nurses rushing around, chatting with deep voices, I knew that the birth had been complicated, but the aftermath was still to come.
I just ushered my husband to go with him and leave me there.
I didn't get to hold him for a couple of days…and that was extremely hard to endure. I stayed at the hospital for a week as I didn't want to leave the hospital without him but when I was told that he'd stay there for a month, I had no choice but to go back home and look after my daughter.
I never got to breastfeed him and feel that gentle contact as he was too premature to develop the sucking habit.
For the girls, I started breastfeeding and managed it for a month and then it was the baby bottle as I wasn't naturally producing enough milk.
Your birth experiences were quite different from what most of us imagine or hope for. What helped you get through them?
All 3 births were different. And because they were all premature babies, I didn't quite know what to expect.
I trusted myself and the capacity of my body to give birth and I trusted the doctors and nurses. If the other mums managed it, why wouldn't I manage it?
Had you done anything to prepare for labour and birth, e.g. prenatal classes, yoga, hypnobirthing, doula support? If yes, what did you do? Do you think it helped? Looking back, would you have made any different decisions about your care or birth preparation?
In order to prepare myself, I took prenatal classes and aqua gym classes, and got to meet other mums getting ready for their first borns.
I took a tour of the hospital to get to grips with the maternity wards and the different techniques for giving birth. I also read quite a few books on how to handle a baby, read some articles on blogs…I was getting psychologically ready to give birth.
Going back I would have loved to attend yoga classes to ease off the tensions and know how to remain in a state of relaxation in stressful situations.
"Once the excitement of the birth has passed, you are left to yourself … everything seemed difficult"
How were the first hours and days after your baby's birth? How would you describe your recovery? What support did you have during the first weeks after the birth? Is there anything you wish you had done differently / known about the early weeks?
Once the excitement of the birth has passed, you are left to yourself during the day, looking after your baby and having to do some admin papers, shopping etc…
Time management was quite a stress for me as I couldn't organise my time properly during the day.
I'd be in pyjamas until noon, empty fridge, having to run to the chemist for medication.
Therefore I do recommend some outside help from time to time, especially in the first few weeks. My mum would come and spend the day, give me some advice, look after the baby so that I could go to the hairdressers, do my shopping, take some air outside my home.
Everything seemed difficult. And that's because your body is tired and needs time to recuperate.
When the body is tired, you can't make any sound decisions and it all gets confusing in our heads on what to do first and how to handle the cries of a newborn baby!
How was your experience of feeding your baby? Did you breastfeed? If yes, did you have the support you needed to get breastfeeding well established?
[With my first daughter] I tried to breastfeed and managed for a month. And it was rather tedious as I didn't have enough milk and therefore ended up doing both, breastfeeding first and then finishing off with the baby bottle.
At first, I felt guilty for not trying any harder… and I also got the pressure from the nurses at the hospital.
For number 3, as soon as I saw that breastfeeding wasn't enough, I switched to artificial milk and without regret.
Any closing thoughts:
Giving birth is such a magical moment that you need to make the most of it and treasure those precious times.
Getting psychologically prepared to become a parent, a mum is the most important thing. You want to be ready to welcome your little one and be able to connect with him as from day 1…and it's a huge emotional upheaval too, but a positive one!