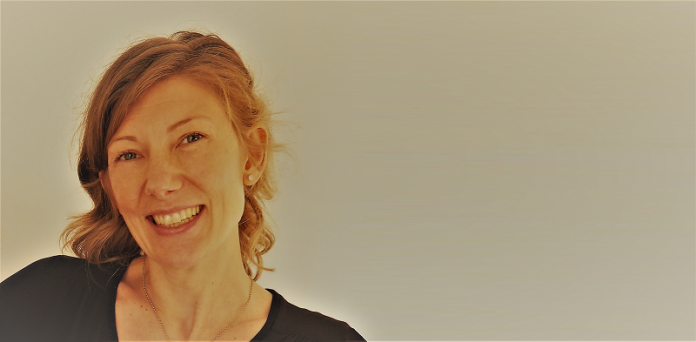 Welcome to the village, Christina!
Like most of the village followers, you're "not from around here". Where are you originally from and how did you come to be living in Belgium?
I'm very much from Canada, but, like many North Americans, I'm from the "old world" of Europe too – my dad was born in the Netherlands (just like his father, and my paternal grandmother was actually Belgian), while my mum's ancestors are from the UK.
The idea of returning to "my roots" really stuck with me growing up. As it happens, while living in Montreal in the late 00's I met a charming young Belgian. Three years later we set off to live in Europe together.
With a Netherlands passport in hand (thanks to my dad) – although I didn't (and ashamedly still don't yet) know Dutch and my French was OK – I was over the moon to be so welcome to live in Europe and to "try out Belgium".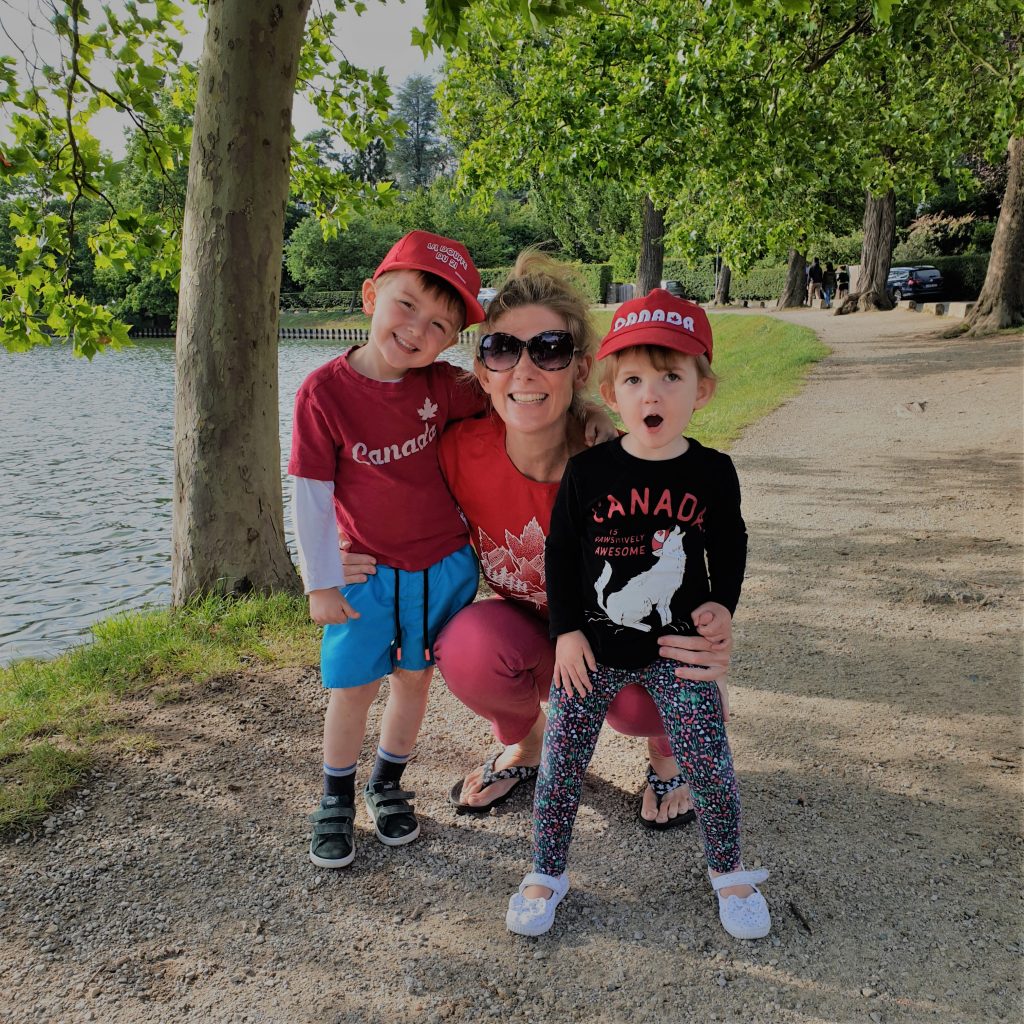 Marriage, a home, and my two beautiful Belgo-Canadian kids soon followed, and although it hasn't always been easy, I'm so grateful for the way my life evolved since settling in Belgium.
Once in Belgium, you also started your business Little Humane Books. Tell us a little more about what it is, and how the idea came about.
Little Humane Books is a children's book subscription service that provides families and schools with unique English books that encourage children to read and create a more sustainable, just, humane world.
The idea for Little Humane Books came about when I realised that, despite my regular trips to libraries and bookshops, I was having trouble finding thoughtful children's books that covered topics like equality, climate change, and gratitude. Sure, they existed, but not as front and centre as I thought they should be. I found out that many other parents and teachers felt the same way.
Every day there is an even bigger reason to expose the type of books that give parents the resources to help their children see what we need to do today to enjoy every single tomorrow.
So, I thought what better way to help parents and teachers inspire their kids to love reading – and build a more compassionate world – than by offering a monthly book subscription, tailored to individual families' (or schools') needs.
Research began in 2019 and our children's book subscriptions were set to begin at the start of 2020, but when COVID-19 arrived it did a number on our plans, as it did to many other small businesses.
I wasn't sure what would happen with Little Humane Books, but over the summer, we made extraordinary strides. Schools have shown great interest in providing our book subscriptions, as have mums and dads who are learning about our service either through our Facebook page or other various channels – like the village!
Was Little Humane Books a natural extension of your career/journey? Or was it something completely new for you?
In both Canada and Belgium, I worked in communications for educational and non-profit organizations, and I also followed an Open University education in environmental decision-making.
"I could never have accomplished [what I have] without such an amazing support system"
Before launching Little Humane Books, I ran another small business called iStayEco, which provided selections of sustainable experiences that helped people discover and share excursions with eco-responsible establishments in the form of a gift card.
iStayEco was an exciting entrepreneurial venture that I learned a lot from. It helped me lay the foundations to begin Little Humane Books and build a new service that provides families with meaningful children's books.
Do you run it "alone"? And has it become a full-time job?
You're never truly alone when you start a business. Even though it seems like I've been operating as "one-woman-show", I would have never accomplished all the wonderful things that have transpired without an amazing support system, including coaches, friends and family members, many of whom are brilliant women and entrepreneurs in their own right.
That being said, I'm quite interested in the idea of taking Little Humane Books to new levels with a partner. As they say, two heads are always better than one.
Honestly, if there's another individual who believes in the power of children's books the way I do I'd love them to reach out!
Did you always have an entrepreneurial spirit? Were there any inspirational entrepreneurs in your family? Was your family supportive of you setting up your business?
From a really early age, I always wanted to share reading material that dealt with real-world issues and inspired more equality. I think my drive to build a business that does this actually stems from there.
It's not having huge financial success that's most important to me, it's being able to offer families, schools and young children an opportunity to become change-makers in the world, and inspiring forces of good that motivated me to start Little Humane Books.
"Every day there is an even bigger reason [to help] children see what we need to do today to enjoy every single tomorrow."
In terms of inspiration close by, I have a brilliant husband who started his own company 10 years ago with two of his friends. He has supported my desire and needs to run my own business 110%, and I can't stress how important this has been – a life partner needs to be able to empathise with what you will experience as an entrepreneur, both the highs and lows.
Did you find it difficult to set up your business in Belgium? Who did you turn to for advice and support?
It's been a bit tricky being anglophone, but Belgium has many helpful networks that support entrepreneurs, oftentimes for free. And there are several start-up subsidies you can apply for.
I've had coaching from a number of people, including those at GroupOne and EcoRes, two organizations facilitating the creation of small business in Belgium with an emphasis on encouraging eco-responsible business.
What are the best and worst things about running your own business?
One of the best things is being able to decide what's important, and spending your day doing exactly what you want to get done; you are the ultimate decision-maker.
"…my older son has really started to appreciate why his mum is running the kind of book service that I do."
The worst thing might be lack of sleep, because your mind is constantly coming up with ways to address different aspects of your business. I often find myself jotting down ideas in the middle of the night, which end up being quite helpful the next day.
I just do not like being a tired mummy. You really have to be careful to be kind with yourself and your family as well as take breaks to restore depleted energy. All parents do.
What do your children think about the fact that you run your own business?
Both my children love books, so the fact that my busines provides them ample new stories to discover, share with friends and help judge whether they should be in the Little Humane Books collection makes them very happy.
My younger daughter just loves being read to, and my older son has really started to appreciate why his mum is running the kind of book service that I do. As he says, "books can help us learn to save the world."
Do you feel that being a parent influences how you run your business, or vice versa?
Being a parent has lent a lot to the approach I've taken with my business. I think the fact that I'm a parent with young children offering a service specifically for parents with younger children makes it all the more authentic and truthful.
I understand first-hand the struggles that families and schools face in finding remarkable books that not only encourage children to read, but also help inform them about the world and embrace its challenges with compassion.
"I sometimes work "after hours" when my children have gone to bed, but I don't really mind as I love what I do."
Running the type of business that I do also influences how I parent, a lot! Every book accepted into the Little Humane Books library is another chance for me to learn how to parent in a more patient, knowledgeable and conscious way. I am really grateful for this.
Running your own business can be tough, especially when you work from home: How do you balance home and work life? Do you find yourself working 'after hours'?
When you work from home most of the time as I do, finding a healthy balance between work life, personal needs and that of your family can be a challenge.
I work best at home when my children are at school, in extracurricular activities, or being cared for outside the home, but that doesn't quite offer a "9 to 5" routine. And once they return home, even if I'm hiding, they know where to find me, making sure I have their undivided attention – and rightfully so at their young age.
"…leaving your comfort zone is so rewarding; let yourself be amazed by all you can do."
It does mean I sometimes work "after hours" once my children have gone to bed but I don't really mind as I love what I do. Although, when COVID-19 arrived on the scene and I was trying to balance home-schooling with home-working, my family saw me go a bit crazy. ?
Do you have any tips for parents who dream of starting their own business, but just can't get started or don't know where to start?
Go, go, go for it. If nothing else, you will never regret not trying to live out a dream.
Talk about your idea, don't keep it a secret, no one is going to copy it from you because your business will be unique like you. Plus, by sharing the idea with others, you are allowing yourself to validate what you think will and won't work.
You might pivot your ideas around at first, but always go with what your heart tells you to. Start with a prototype and test it bit by bit. Once something works, scale that out and do it even better.
Lastly, leaving your comfort zone is so rewarding, let yourself be amazed by all you can do.
Inspired?

If you've been inspired by Christina's concept with Little Humane Books, take a look at her website to find out more about the subscriptions: https://www.littlehumanebooks.com

If you have any questions about the subscriptions and choice of books, Christina would be happy to tell you more:

Tel: +32 491 127 147 | Email: hello@LittleHumaneBooks.com