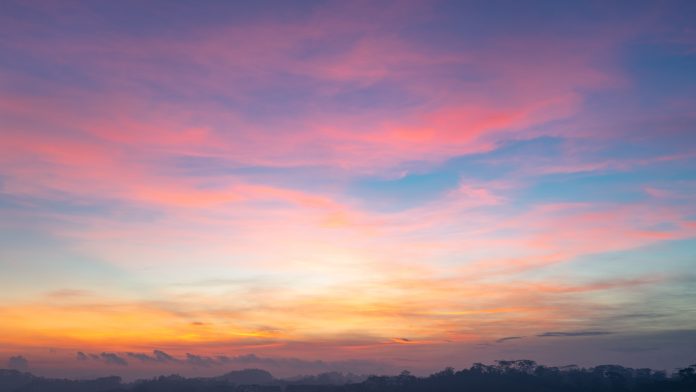 Siobhan from the village: Welcome to the village, Sophie! You've been working with mothers-to-be for almost 15 years now, first in London and then in Brussels. How did you come to offer specific treatments for women who have experienced birth/perinatal trauma?
Sophie: Personally, working as a childbirth educator started with offering yoga for pregnancy and birth and birth preparation sessions for couples, so naturally I also started offering services to support women in preparing mentally/emotionally for birth with relaxation techniques and mindfulness, and I qualified as a hypnobirthing practitioner in 2010.
Working one-on-one with hypnobirthing allows for a client-focused approach and offers the women/couples I work with a safe place of trust and listening at this special time in their life, while preparing for the birth of their baby(ies). They can express freely what brings them to hypnobirthing, open up about past experiences which might be shaping their mindset, and any worries or specific concerns about pregnancy and birth.
Many women come to hypnobirthing with the aim of learning tools to stay calm and relaxed during birth, and acquire pain management techniques. This is great, as empowering women to have a positive birth experience is absolutely at the heart of using hypnosis techniques for labour and birth!
However, some clients also try to address concerns that go well beyond the level of 'feeling a bit nervous about the birth'. Some come to hypnobirthing to help them overcome what has clearly been a traumatic past experience connected to a previous birth or a difficult fertility journey. Their mental well-being is sometimes very impacted. Talking therapy with a mental health professional provides relief to some, but others have not been able to address the root of their trauma at all, leaving them in a distressed situation and abnormally anxious about the birth to come.
Although hypnobirthing and relaxation techniques can help alleviate some of the trauma symptoms, I was aware that specific trauma-informed skills are essential to accompany those women/couples on their healing journey in a safe and professional way. This is how I decided to become a TBR Birth Trauma Recovery practitioner and trained with Alexandra Heath at the College of Perinatal and Mental Health in the United Kingdom. I am also completing a qualification in hypnotherapy to address more generally woman's health issues (at all stages of life), which provides a solid therapeutic foundation when dealing with specific trauma around birth.
Who can benefit from the Birth Trauma Recovery treatment you offer? And are there any people for whom it's not suitable?
Anyone (women or birth partners) wanting to heal from the impact of a perinatal trauma that negatively affects their quality of life. The most common reason women want to receive the treatment is after experiencing a difficult birth. Some feel the need to address the trauma immediately after the birth, while others will do so years after the event – it's worth pointing out that the treatment is effective even when the trauma dates from a few years back.
A lot of women in their second pregnancy after a traumatic birth experience find that the trauma symptoms connected from a previous traumatic birth experience are re-triggered during the following pregnancy or approaching the birth. The treatment can be very beneficial for them, changing their mindset about birth and pregnancy to a positive one and alleviating or suppressing the symptoms of trauma which they have had to live with.
A difficult fertility journey (e.g. IVF, history of miscarriages, or baby loss) can be distressing to the point of leaving a woman emotionally traumatised. The treatment can help regain a sense of balance and positivity and lift the veil of negative emotions associated with the experiences.
Although this is less talked about, a postnatal journey can also be quite traumatic for some. Various reasons like poor postnatal care, intense breastfeeding issues or untreated birth injuries can contribute to this. The treatment is also appropriate in those situations.
Talking therapy with a professional therapist can be done in parallel to receiving the treatment but is not essential.
The treatment is not suitable when there is a diagnosis of a long-term mental health condition, or when a person is in the process of being diagnosed.
What are some of the typical symptoms that would suggest a person is dealing with birth trauma?
The most common symptoms that can be acknowledged as 'birth trauma symptoms' are flashbacks or nightmares about the event, feeling upset when talking about birth, difficulties bonding with the baby, anxiety surrounding the thought of being pregnant again, feeling upset when thinking about the birth, hyper-vigilance and anger.
All those symptoms are associated to post-traumatic stress and can have a long-term significant impact on the person's quality of life, especially when trying to adjust to life with a new baby which is full of demands.
How does the Birth Trauma Recovery treatment work? What kind of techniques are used?
From a neuro-biological point of view, the symptoms of birth trauma are activated by the flight-or-flight response which fires up when re-triggered by a thought (for example the thought of the birth or being with other mothers/babies) or other sensory factors associated with the traumatic experience. Although the 'danger' situation has long passed, the brain still reacts.
The Birth Trauma Recovery treatment which I offer makes it possible for patients to lift previous trauma symptoms by breaking the connection between the memory and the response, to reduce or suppress the activation of the stress response.
At the end of the treatment, the memory of the traumatic event still exists (you cannot undo a past event), but the mind will reshape patterns of thoughts, being and feelings to lower or even suppress the negative emotional response to that memory of the event.
The process is based on the proven NLP (neurolinguistic programming) Rewind Technique and done through a safe and gentle induced state of relaxation during which the patient is guided into remembering the event in a safe and specific way.
It can be transformative for some who thought they would have to live forever with an affected quality of life.
One of the specificities of the treatment is that the patient does not need to tell the story of the trauma, unless she feels the need to (talking repetitively about a traumatic event can be very re-triggering).
Practically speaking, how many sessions are needed and what do those sessions look like?
I like to have an initial call with the person wanting to receive the treatment, to understand the context and determine how this could help.
The treatment is then done through three sessions over a period of about three weeks. We meet in-person or online, or a combination of both.
The three sessions are detailed on my website: http://www.sophieyoga.net/birth-trauma-recovery/
Would you like to say a final word about this journey towards healing?
It is heart-breaking to hear women open up about an experience that left them emotionally distraught. Birth trauma can leave a difficult-to-heal scar in a woman's heart, which can in turn negatively affect her journey into motherhood and bond with her baby.
I am glad there is a lot more awareness on perinatal mental health issues, including birth trauma, within the Brussels perinatal community, and better care options available. I am so pleased to bring this treatment to our community and contribute to the healing journey those women/families deserve.
If you feel that Birth Trauma Recovery could help you, and you would like to know more, contact Sophie to arrange a free 20-minute video call.

http://www.sophieyoga.net/
Facebook – Instagram