We hope you're enjoying our series of articles about having a doula in Belgium. So far, we have published:
– Part 1: What is a doula?
– Part 2: What kind of qualifications do doulas typically have?
– Part 3: When and how can a doula help me on my journey?
– Part 4: What does the research say?
How a doula fits into the parenting journey will be different for every woman or couple, and doulas are used to adapting to different situations.
Doulas support women with highly invested partners, busy partners, absent partner as well as single mums. Sometimes they support a woman or couple from before conception until after the birth, while others they start supporting much closer to the birth. Whatever the situation, a doula will always work with the time available, and work with the needs of the woman – after all, the doulas sole purpose is to help the woman have the best possible experience in bringing her baby in the world.
Generally speaking, the earlier a woman reaches out to a doula, the better. This way, they can decide together how often to meet, and take the time to build a solid relationship in preparation for the birth.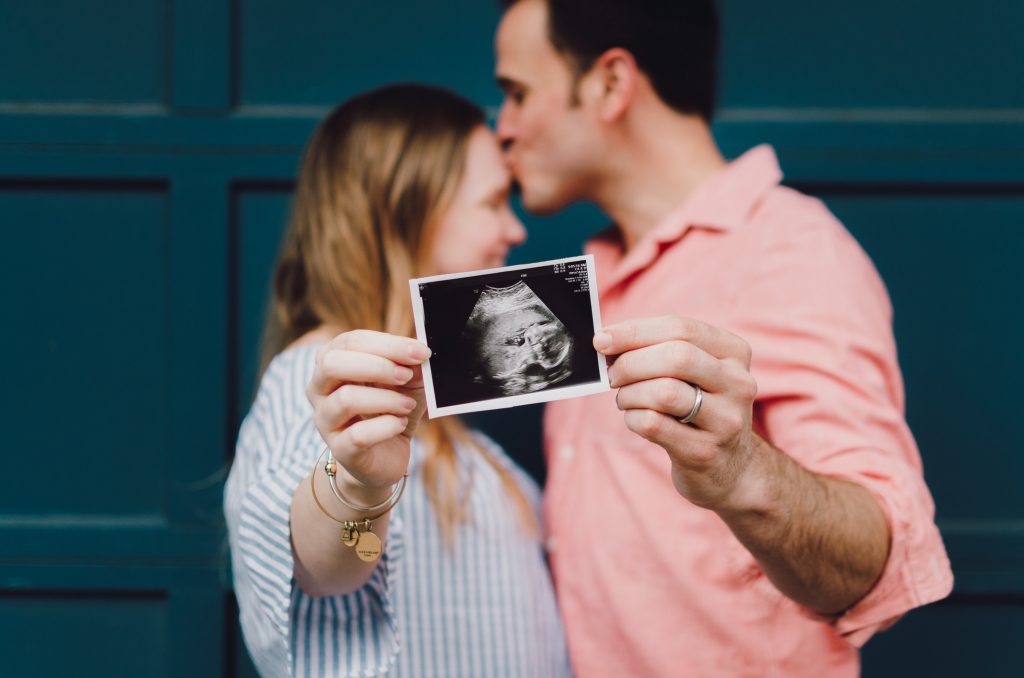 Below, we run through some of the key moments in the journey to parenthood and beyond and explain how a doula supports at that time.
This explanation is written from the perspective of A doula in Belgium, and is a good representation of what many doulas offer in terms of support during the journey to parenthood.
Before conception
Some couples will contact a doula as soon as they decide to have a baby – perhaps because they want emotional support and advice about diet and general wellbeing, or because they have difficulties to conceive.
During pre-conception support, A doula in Belgium first meets the couple to assess their needs. Usually when emotional support is requested, it is important to quickly build a strong relationship. Three or 4 meetings over the space of a relatively short time are a good way to create a safe and trusted space where the couple can feel comfortable.
Sometimes, one of these meetings takes the form of a pre-conception massage given by Sophie – this is a great way to relax the mother and prepare the body for the great adventure (especially for medically-assisted procreation).
During the pregnancy
It's usually around the end of the first trimester, or the beginning of the second trimester, that couple starts to think about their hopes for the birth. It's then that many couples often start to look for a doula. The earlier the couple contact us, the better, and there are many reasons why this is the case.
First, we meet and discuss the parents' needs. This way, if the parents want full support during the rest of the pregnancy and birth, we have plenty of time to meet, bond, talk and work with our doula tools to prepare childbirth. For example, hypnobirthing techniques require at least 2 to 3 months of practice if the mother wishes to confidently use them during the birth.
And even if the couple only want our presence at the birth, we still have time to meet and discuss the woman's hopes and wishes, and start to formulate a birth plan. They have time to decide what they really want. Even if we don't have the opportunity to physically meet during the pregnancy, we exchange texts and emails to know how thing are going, and in a certain way, we still manage to create a bond.
Secondly, when a couple contacts us a few months before the birth, we have time to contact the hospital and meet with the midwives if needed. In Belgium, not all maternity wards welcome doulas. Thankfully, things are changing but sometimes our presence at birth is only possible after receiving a kind of 'clearance', and this may take time to arrange.
Finally, as doulas, we want to be able to support couples in the best possible way, and give them the time and attention they need. If the couple decides to have us on their birth team, we will be there! This is why we don't take more than 3 births a month.
As a team of 2 doulas, our strength is that we are there at birth. Most of the time, both of us. We always make sure that we have both met the couple, and are fully aware of their situation, needs, and wishes. If one of us is sick or away on training, the other one is there, fully engaged. We also have backups across Wallonia and Brussels. For example, over the summer holidays, we carefully choose the best doulas to back us up. We are part of the French-speaking association of Belgian doulas so we have a great network and many connections to work with.
Preparing the birth plan
When a couple decides to have us on their birth team, we prepare for the birth with them. We can help with their birth plan, prepare the big day with massage techniques and birth ball class. We also offer childbirth education – this seems like a fancy term to simply say that we talk about the baby's position in the run-up to labour, the stages of labour, the journey of opening body and mind to give birth.
We are strong believers that being prepared is the best way to have a positive experience.
When the partner is familiar with the different stages of labour, they can provide a better and calmer support to the birthing mother. When a woman understands stages of labour, she knows better what to expect, and will be better able to embrace what is happening.
Getting close to the due date
Once the due date is close, A Doula in Belgium is on call. Concretely, we are on call 2 weeks before and 2 weeks after the due date. What does that mean? It means that we are ready to jump in our car and drive to the parents' home or hospital as soon as they call us. Our fridge is full for the babysitter to feed the kids, or our spouse is ready to come home early to pick up the kids. We have made sure to plan our activities with this coming birth in mind.
We always ask the woman to keep us informed about contractions and how she's feeling. We decide up front what their ideal scenario would be – us coming to their home, or meeting at the hospital. Of course, things can change in the moment. But at least we always start with a 'plan'.
During labour and birth
During labour and birth, our role can be so different, depending on the mum, the dad, the baby, their birth plan, etc. Sometimes we are physically supporting the future mother by massaging her back or touching her head. Sometimes we only hold the space and are in a meditation posture.
Some other times we assist the dad-to-be, helping him to find his way to be part of the adventure. Most of the times we are a reassuring and kind presence to the couple, leaving them the space to become parents.
Once the baby is born, we usually stay until the mother and child can go their own hospital room. We just make sure everyone is well and happy. We can also do a placenta imprint if this is something that we've discussed previously with the couple.
Postpartum period
After the birth, A Doula in Belgium's team can also be called. We then support new families in the whirlwind they find themselves in. Everyone needs to find their place again, and some days are tough. We help with practical things such as cooking and helping around in the house, and we listen to the mother as she shares her experience, observations, worries, concerns, questions etc. Providing her with help and support, is a good excuse to have someone to talk to!
We do our best to embrace her in a warm, maternal cocoon so she feels supported and comforted at such a time of intense change. Most of the time, women are feeling lonely.
We are also able to support women and babies with breastfeeding, as long as there is no problem. If we have any doubts, we always refer the mother to a qualified midwife or a specialised doctor.
Pregnancy loss, stillbirth or neonatal death
When a woman or couple lose their child – at whatever stage of pregnancy or after birth, including when a woman makes a choice to end a pregnancy – a doula can offer a safe space to cry, to scream, to be angry or to talk. Supporting loss is not easy but at A Doula in Belgium we know that it is necessary.
Humans needs rituals and celebrations to continue their life on earth, and dealing with the death of a loved one is part of life. We sometimes organise a ceremony with the family if they express a wish for one.
---
Take a look at other articles in this series:

– Part 1: What is a doula?
– Part 2: What kind of qualifications do doulas typically have?
– Part 3: When and how can a doula help me on my journey?
– Part 4: What does the research say?
Written in collaboration with doulas Sophie and Julie from A doula in Belgium (website in French, but they both speak perfect English!)