Guest post in collaboration with Infino. If you join Infino via a link on this website, thevillage.be receives a small commission that helps us do what we do!
The Infino family allowance fund is now a partner of Wallonian forestry co-management project Nassonia thanks to its funding of the planting of 17,000 trees (13,000 in 2021 and 4,700 in 2022) in the state forest of Saint-Michel-Freyr (in the province of Luxembourg). This number represents the number of children born who are affiliated with Infino.
Want to add to the count with your (future) child? Apply for your birth allowance right now: Brussels, Wallonia or Flanders.
A forest of family trees
Nassonia is a joint project by the Walloon Nature and Forest Department and the Pairi Daiza Foundation which aims to set up innovative species management and natural habitats to make this forest more resilient. "We wish to give a safe place to all children in a more sustainable society", Agnes Hertogs, CEO of Infino explains, "That is our mission. This partnership is the first step towards a greener environment for all our children."
Growing together
The first 100 trees were planted on 27 November 2021, on the first snowy day of the year. Members of Infino's staff and their children planted their spades in the crisp ground, after a nice breakfast and a walk through the forest of Nassonia.
The second plantation took place almost exactly one year later, on a dry and sunny 26 November 2022. Once again, members of Infino's staff and their children were more than happy to get their hands dirty and play their part in protecting the environment and leaving a lasting legacy.
Do you want to contribute?
Today, more than ever, we are making conscious choices about how we live our lives. Eating healthier, exercising more, sorting waste better so it can be recycled, maintaining a work-life balance, choosing products with a lower environmental footprint, and more. Households look a lot more sustainable compared to 20 years ago.
But did you think about how your child allowance can also be sustainable? And did you know that you can choose between funds?
Request your birth allowance from Infino (Brussels, Wallonia or Flanders), or transfer your family allowance payments (Brussels, Wallonia or Flanders) and Infino will plant a tree. If you join Infino using one of these links, you'll also be supporting the village, as we receive a small commission from our partner Infino for each new family.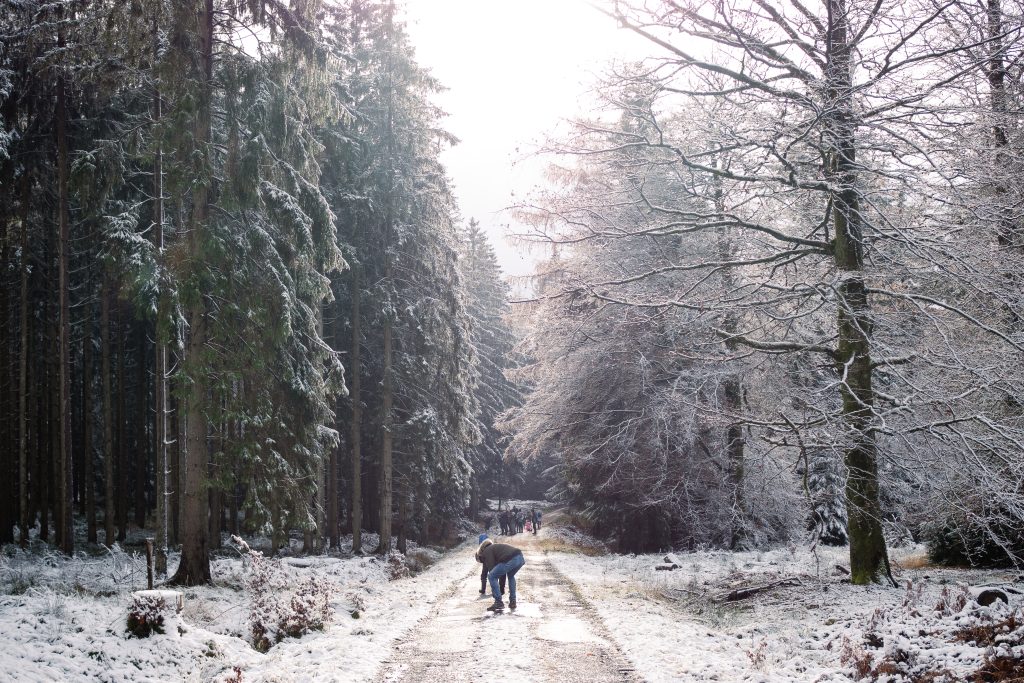 Would you like to visit the Nassonia forest, with its Infino trees?
The 1,650 hectares of Saint-Michel-Freyr forest domain are spread over the communes de Tenneville, Nassogne, et Saint-Hubert.
The Infino trees are spread over several plots, two of which are located right next to the hiking trail.
Signs will be installed at the car park of the Fourneau Saint-Michel Cree to indicate the location of the accessible Infino trees plots.
The trail is freely accessible, and during your walk, you will have a good view of the forest.
It is a nice 45-minute walk to get there, which is stroller-accessible.
You will pass the 'Chêne Michel', one of the oldest oak trees in this forest dating from 1750.
Read more about the Nassonia forest (in French)
---